Happy Valentines!
Today was lovely. I go into work at 7am.. and somehow my sweet husband managed to get there before me and leave some flowers, a handmade card, fresh strawberries and chocolate for me to find on my desk! What a surprise :)
I made him a quiche for breakfast and a pretty rad card. When we were dating I made him a card just about every week.. some were just a doodle and a note and some were very intricate. Sadly, I don't get the chance to make him cards so often.. but when I do.. I really put a lot into it!
I work at an Elementary school.. so the smiles and hugs and little punched out perforated and folded love notes with hershey's kisses and lollipops attached filled my heart full. Little ones love so freely and sincerely.. I feel lucky to get to be around them everyday. I've never TRULY had a bad day at work because despite the occassional awful phone call or angry parent.. I get sweet smiling hugs on a regular basis that more than make up for the tough days. Thanks kiddos!
After the workday we had plans that kept us busy until 9pm tonight, so we didn't go anywhere fancy for dinner. But we did go somewhere that I (with zero shame) LOVE... ihop! Don't judge me. I find it cozy for some reason.. and everytime Kell and I go there we have the best conversations and never feel rushed or cringe when paying the bill. It's great.. and was open.. and not crowded! Win, win, win.
I love my Valentine wholly, sweetly and dearly. I feel adored by him everyday and cherish our marriage and the devotion we both share to our love for eachother and for God.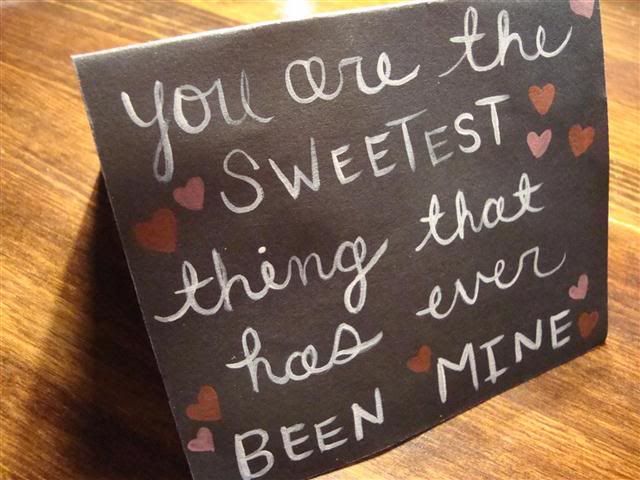 *i found the awesome template for the pixel heart pop-up here. http://www.minieco.co.uk/valentines-day-pixely-popup-card/