Look who caught us something delicious for dinner on his fishing trip! What a fisherman, eh?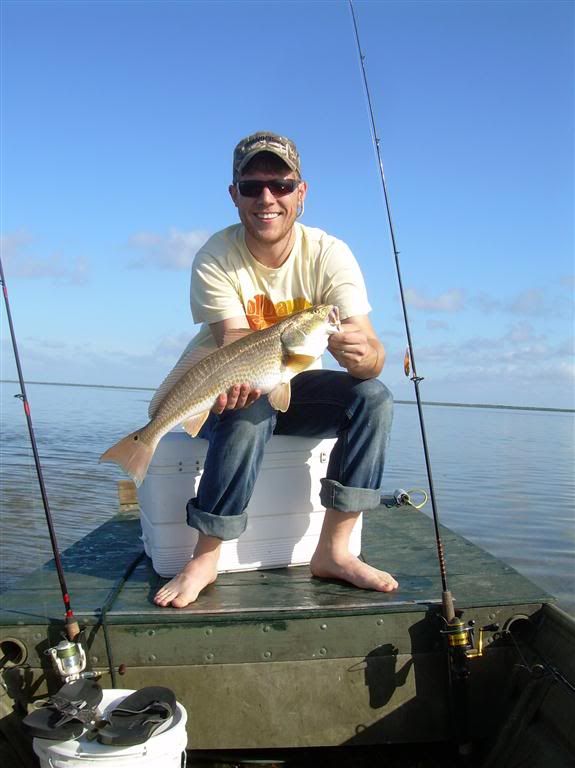 Kell and his buddies went to Flamingo to fish for Red Drums.. they had a good time and caught lots! So proud :) And gosh is that fish tasty! Kell blackened it for us last night and he did a perfect job. It was so so yummy.
Have any of y'all had Red before? If not.. then pronto, send your man to the water to catch you one! They're the best and well worth the burnt on shirt sleeve and sunglasses tan line he's sure to come home with.
Thanks honey for being such a fine "hunter-gatherer"!