It's still hot as blazes here in Florida... but I'm in a fall state of mind! I've made myself this "kick my feet up I'm home from work" treat every day this week.
Hot cocoa with a big dollop of homemade whipped cream and sprinkled cinnamon. Perfectly delicious.
Two weekends ago Kell and I went with our group of friends from church to one of their families farm homes in south Georgia. I knew it would be a nice getaway and that we'd have a good time and enjoy ourselves... and I was right.. times ten. Picture 800+ acres of a pine tree farm with fields and hills of flowers and wire grass and tree lined paths, cotton, peanuts, bee boxes, quail, and butterflies and lakes. We stayed in the only house on the property... a BH&G worthy home (built completely from the pine trees on the farm) and all the toys you could want: four wheelers, jeeps, offroad golfcarts, guns, clays, horseshoes etc. The weather was perfect and our friends are a bunch of fun to spend a weekend with!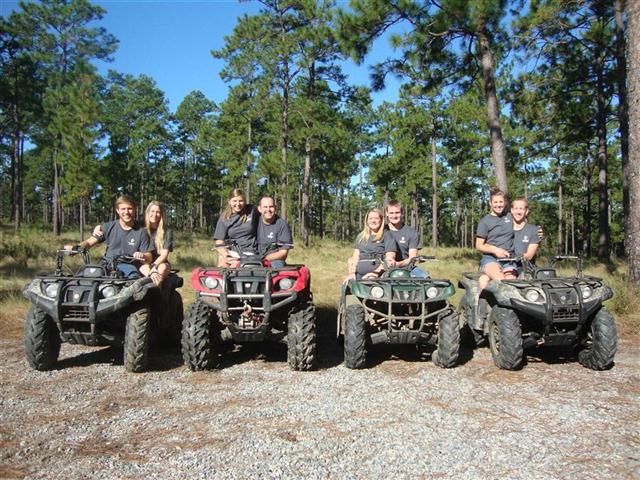 I couldn't imagine a better way to welcome in the fall season... and so despite the heat here... my mood is very autumnal. And I love it that way!
How about y'all? Did you do anything special to welcome the fall season this year? Tell me about it :)