Okay.. finally I have details and photos of my brother Justin and sister in-law Yeci's wedding day! What a fabulous wedding it was. The bride and groom live in Washington state and the wedding was here in Florida so the bride, Yeci and I had weekly phone dates for planning. We managed to pull it off in 4 months and with the huge help and the power of a good family most all of it was DIY! My cousins, aunts uncles in-laws grand parents and parents combined their talents to help with flower arranging, tent popping, fan making, cake decorations, stringing lights, errand running, table setting, landscaping and sound! The ceremony was held at my parent's lake and the reception at their home. Being that it was outdoors during the month of May in Florida it was a tad hot... but tasty sangria, crepe flowered hand fans and good company made it enjoyable! The theme was kind of a mexican garden party and I think we pulled it off!
My brother the groom and I collabroted to make the invites which turned out quite perfectly! The skulls are a traditional mexican folk art that inspires some of my brother's art work.
And here are a few of my favorite pictures from the day....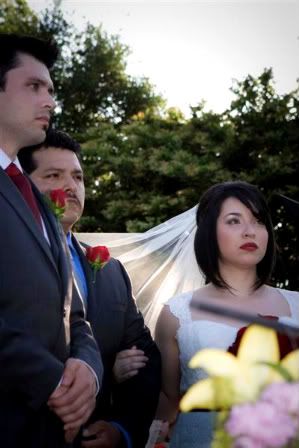 Below is the canopy I built them to get married under! :) I cut the trees down, drilled, tied it together and sewed the fabric all by myself! Turned out pretty I think!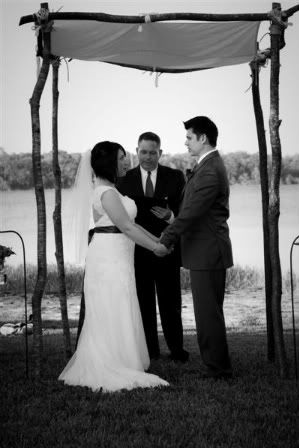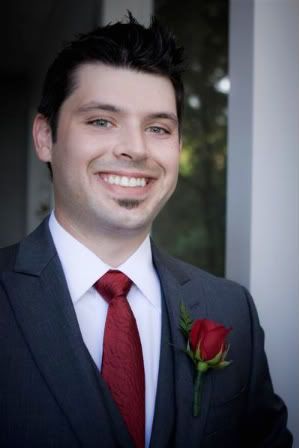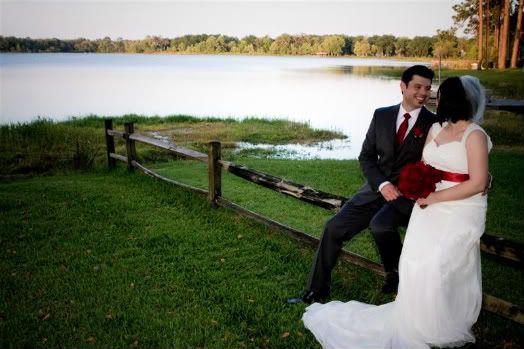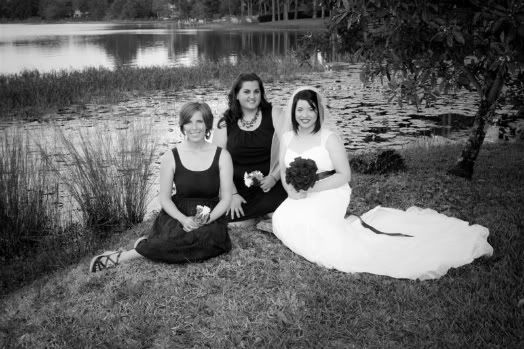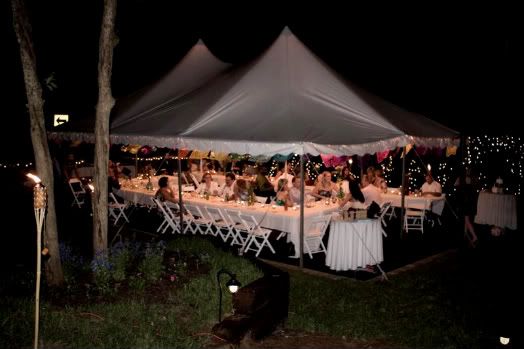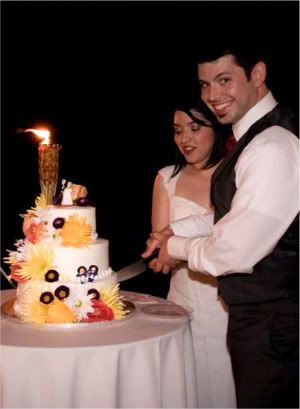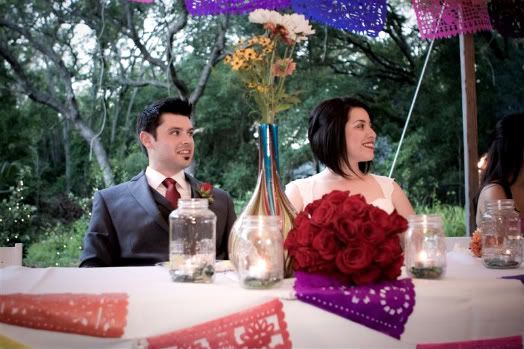 What a beautiful bride and groom! What a fun wedding! They are so in love and dear to our family!