Hey People! :)
Since moving to Orlando and in our new place.. lots has been going on! Especially lots of decorating that I can hardly wait to share on here! Coming soon... DIY Tufted Headboard, freshly painted walls, refinished outdoor chairs, patio plants, curtains and more!
Until then.. check out this new throw from Urban Outfitters and a few others from Z Gallerie!
UO Link
When I browse through websites and blogs there are a lot of images and things that I love. When I came across this, I FELL in love! But if you're a cheapo like me you'll probably agree that $68 is pretty steep for a blanket, so we'll see - if I'm still in love and it is stuck in my mind after a while (and I suspect it might be!) then I'll splurge!
Don't know exactly why I love it so much.. I just do.. and that's simply that!
I must have the cooler seasons ahead on my brain bacause all kinds of throws have been beckoning me lately... here a few more I spotted at Z Gallerie the other day..
ZGallerie Link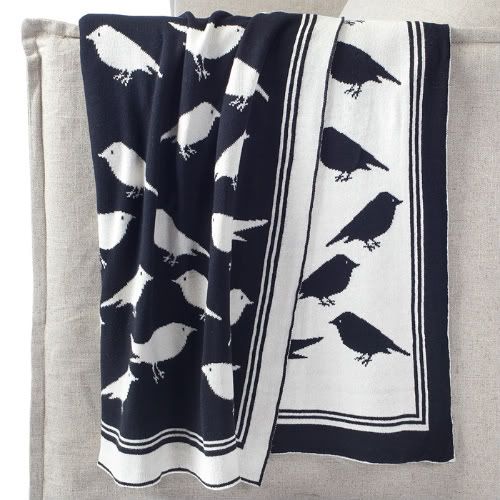 ZGallerie Link