It seems to be a must-trend around the blogs to post a picture of your tree... and I love Christmas as much as the next gal so here we go! Christmas trees add a special constant cheeriness to any home.. but I think their most magical time is at night. Oh the glow! :) Happy Christmas to you and yours!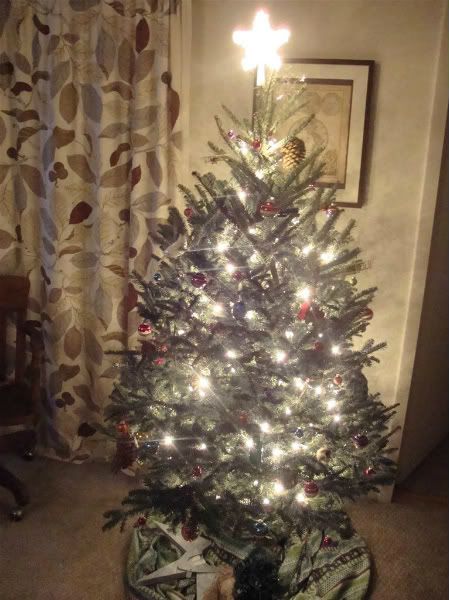 I love my Shiny Brite bulb collection!
See, even with the house a wreck when I was getting ready for the craft market, it still was cozy... I give all credit to the tree.