Hey! This week I'm going to write 2 posts about a project Kell and I have been working on for almost a year. Last February I asked Kell how cool it would be if once he graduated that we both take a year off and go to Europe where we'd buy a cool sailboat to live on and explore the coast together before starting a family. He said that sounded like a dream and that we should definately do it and start saving money towards it now. Woo hoo, we're all in. Next things I know and probably should have expected, two days later Kell is looking at sailboats on craigslist to buy NOW. What? That wasn't the plan!
After a few long discussions(fights) and negotiating... we decided, okay let's get small boat for fun weekend trips that's easy to take in and out of the water. So as the search continued... it was looking like our price range could only afford us major fixer uppers. Kell's handy and my dad had just finished fixing up his own fishing boat so we didn't let that scare us away. In the end.. we found ourselves paying a really nice man for an 18 foot Westerly Nimrod. It may be the ONLY nimrod in florida or even the USA because only 186 of them were ever made. It was designed and made in Europe in 1968 (yes, our boat is 45 years old!. Ours came with all of it's original parts, including the sails, mast, rutter and paint. While the boat looked like a piece of crap... it's hull was in primo condition, it floated, had a nice trailer, 5hp motor included and it was in our price range. We brought my dad along to inspect it with us.. he gave it the thumbs up, Kell was all in and I just smiled nervously and happily.
This project very well could have turned into a nightmare... but instead has been a complete fairytale. We have a sailboat that we love, and her name is Windy.
While it was certainly more work than we thought.. we also knew that it probably would be. A year later and as much money that was spent on it being put back into it. We've got ourselves a fantastic looking and sailing boat! We learned a lot along the way and have been enjoying ourselves very much.
If you are interested, this is a
link
to some more boat details like how much it weighs, measurements and all of that business!
Below are some before and after pictures... but first, a big thanks to my dad for helping us with the whole renovation process and being as excited as we are about it. And mom, thanks for all of the delicious cooked meals and warm bed you provided during all of the weekends we spent over there while working on the boat :) Also, plenty thanks to Kell's parents for helping out with the finance end.. we bought the boat, but they provided the fixing up money.. we are so thankful! Kell and I can't wait for when each of you can come out on the boat. We promise wine, cheese and smooth sailing!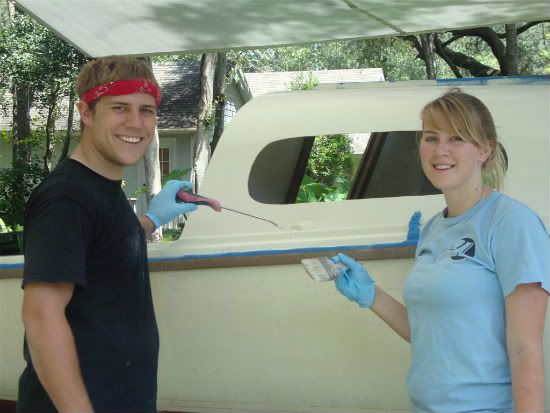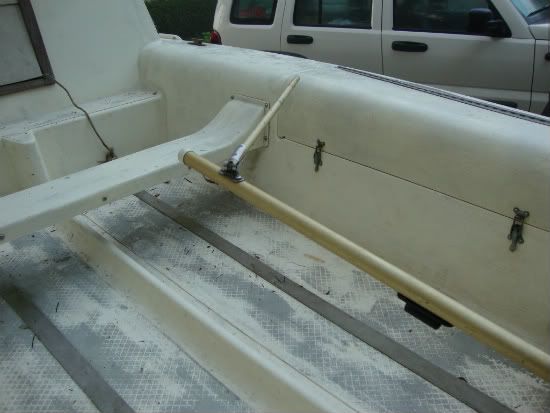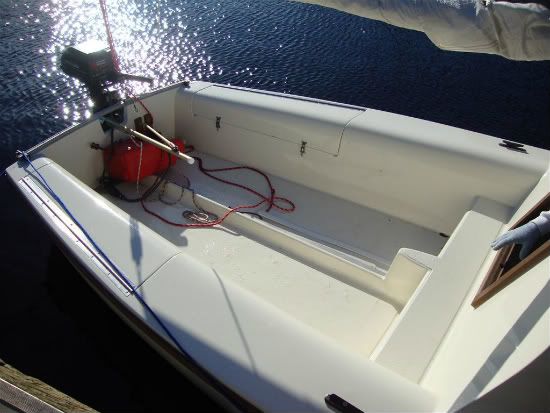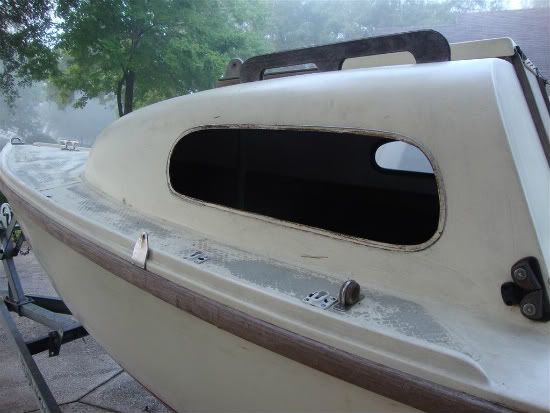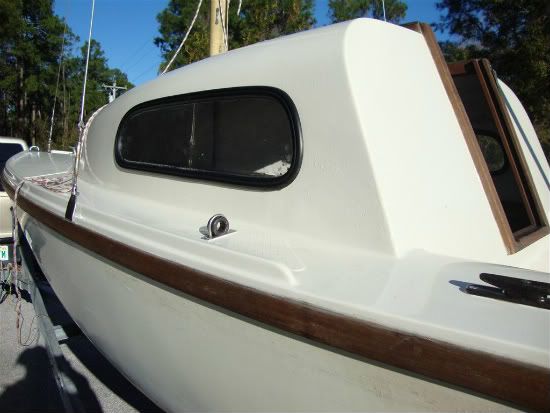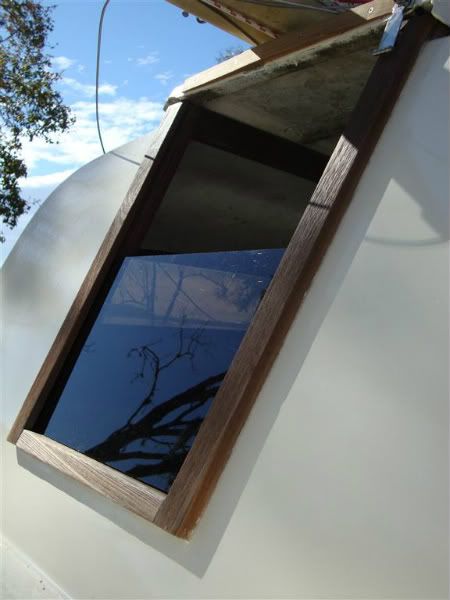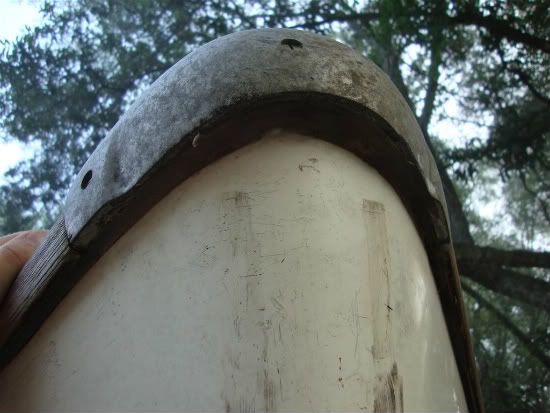 That's about all I have for before and after photos.. below are just some good photos I took yesterday.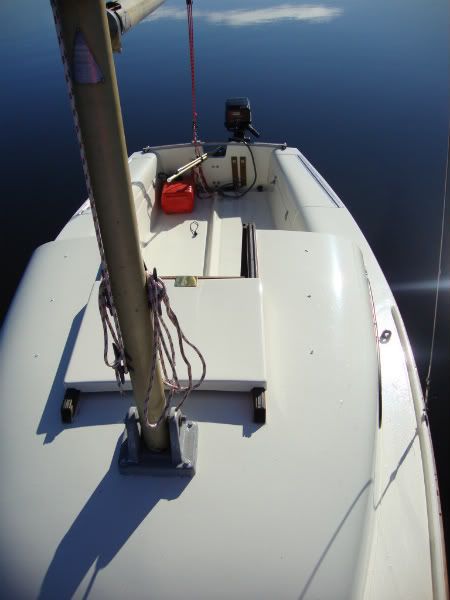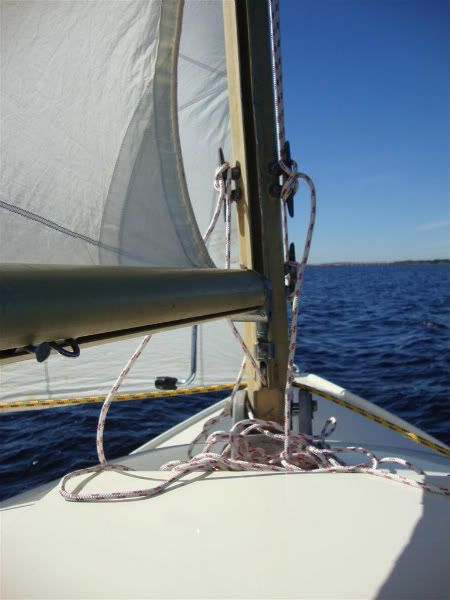 The whole process went something like this for almost every weekend for about a year...
Repair and replace rotten wood, remove all hardware, repair and replace fiberglass, striping paint, sanding, bondo and epoxy in rough spots, sanding, more sanding, priming, sanding, first layer of paint, sanding, second layer of paint, sanding, third layer of paint, repair and replace all hardware, redo all the riveting on the mast, boom and side lockers, repair trailer and make adjustments, add safety features, repair and replace old mechanisms, replace window seals, replace ropes, fix the keel krank and case and then add supports and splash guards, sand teak, redo all of the silicone, oil the teak, bleach sails, slap some numbers on the boat, name her and then sail her!
Pictures may make it look easy.. but it was most certainly a lot of hard work that we think was very worth it!
We still have several things left to do (repaint the inside, remove and repaint the bottom paint($)).. but for now we're enjoying our sunny and breezy weekends on the water with friends!
Check back this week for more boat posts, including a video of us sailing at 7 knots!