Goodness! I can hardly believe it is already Thursday! We have field day at the elementary school today.. and next week is spring break! Even though I am a 12 month employee and don't get off like the teachers do.. it is still nice to have some quiet in the office and tackle the piles of papers with no interruptions! So, I'm looking forward to that.
This week I have been working hard on a custom order for a friend at work.. her brother is getting married and she wanted a special card to give him and his bride. They are having FOUR weddings! Instead of having their guests come to them, they are traveling around to the 4 locations and having a celebration there! Kind of sounds like a lot of fun to me :)
Below are the illustrations I painted for it... the card will open up like an accordian showing all four weddings. I'll be sure to post the final product once it is finished!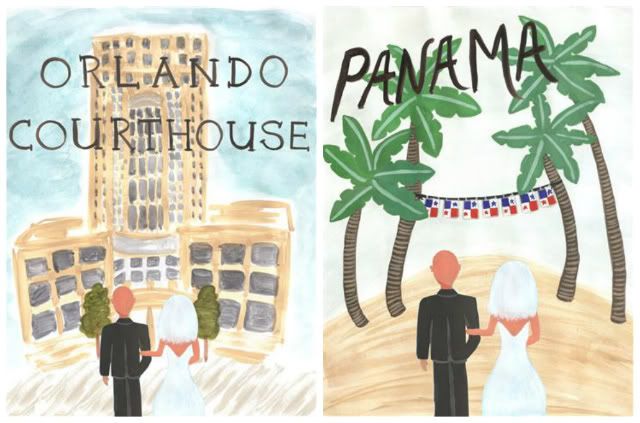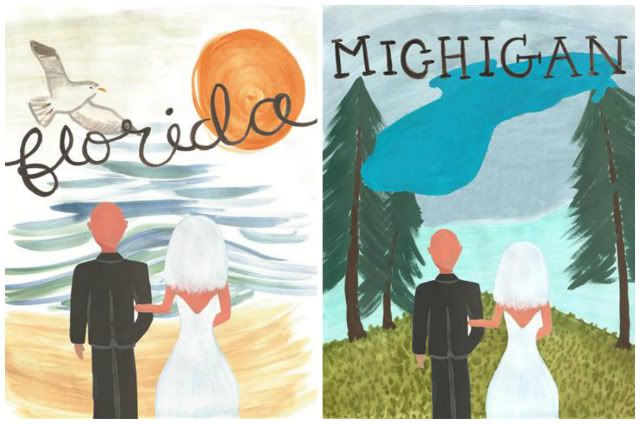 THANK YOU for all of the comments on my
GIVEAWAY post
:) All of the nice words are a great encouragement to me.. I really appreciate each of you!
If you
haven't
entered in the giveaway yet, you still have time! The prize is a free set of cards from my
SHOP
and two winners will be chosen. The entries close at midnight on Friday and I will post the winners Saturday morning! Head on over
HERE
and enter!