Hey there!
Checking in to post two custom pieces I just finished for a cute little 5 year old boy! A teacher I work with asked me to design invitations for his 5th birthday! The invites came out so cute she asked if I could make it into a piece for him to hang in his room! Then, because he loves dinosaurs so much.. she also asked if I could whip up a cool dino for him to hang aswell!
I had a lot of fun with these! Projects like this get me to paint things I never would have really thought to paint on my own.. awesome!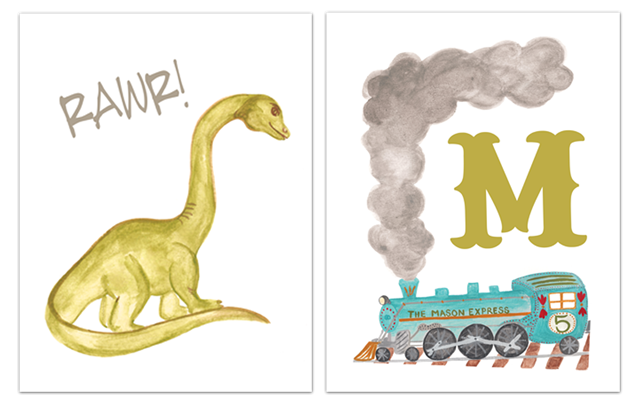 Alright! Check back tomorrow, I'll be posting on the lovely wedding I mentioned in my last post.